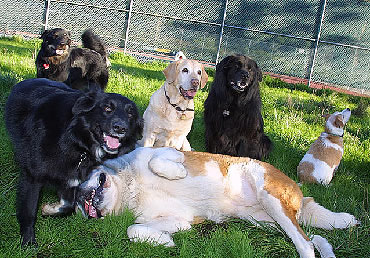 In order for your dog to have the safest and best adventure experience we require the following:
1. Basic training
2. Spayed and neutered doggies
3. No aggressive history
4. No history of predatory behavior (hunting and taking down wildlife).
5. Vaccinations (especially rabies). We also recommend annual bordatella shots(kennel cough).
6. ID tags/rabies tags worn at all times
7. Tick and flea treatments (due to the exposure your dog will have to the outdoors).
We realize that not every dog is perfect. The "getting to know you session" is for us to understand your dog's personality and determine if he/she will fit in an adventure group.
Remember, our service is for exercise and socialization, it's not just a walk, it's and adventure! They will get more dirty and probably need more brushing.